Embryo transfer
Embryo transfer in the horse involves collection and transfer of an embryo from one mare (donor) into another (recipient) mare. The recipient carries the foetus, delivers the foal and nurses it until weaning. This way, the donor mare can deliver multiple offspring without carrying a foal herself.
Meanwhile we have bred several talented horses with embryo transfer.
Picture: one of our donor mares Karma Begijnhoeve (Desperado x Negro)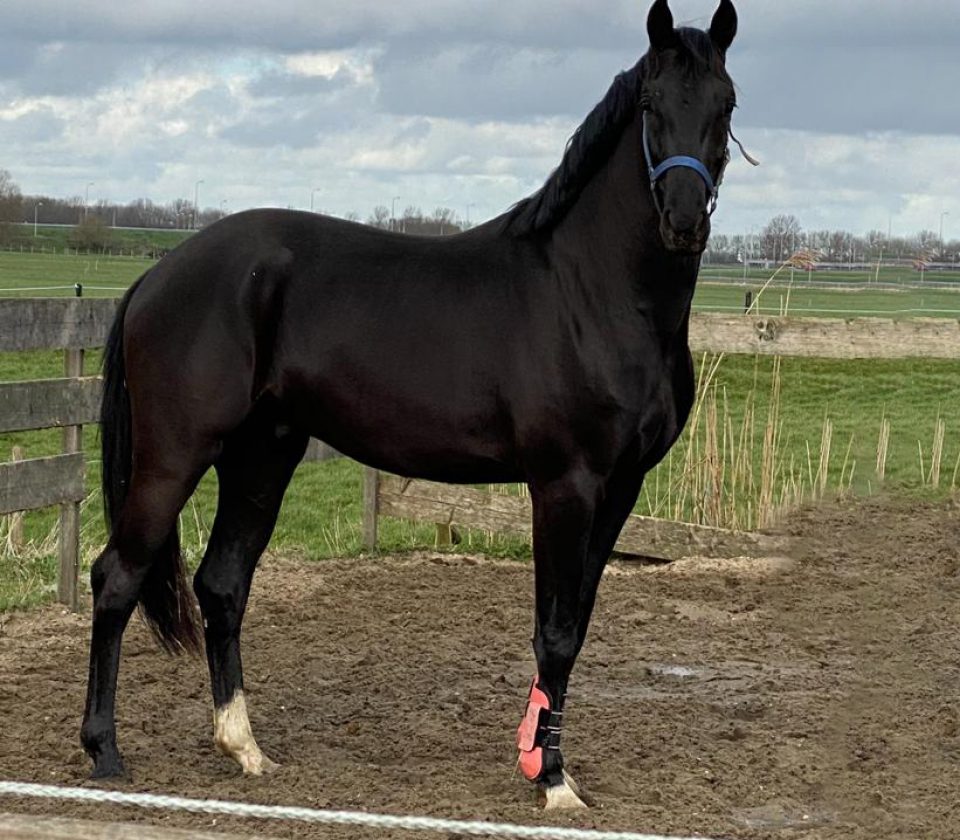 OPU ICSI
Ovum Pick Up Intracytoplasmic Sperm Injection is a recently developed technique, where oocytes are recovered from donor mares and the oocytes are injected with individual sperm from a stallion. The resulted embryos are allowed to develop in the laboratory for approximately one week. After that week, the embryo is transferred into a recipient mare, as for a standard embryo transfer.
OPU ICSI is a very suitable method to get offspring of mares that have trouble full-term their foals, or when it's desirable to receive more foals in one season. It's also a good method to get offspring of genetic valuable stallions that are, for instance because of medical issues, hard to breed with or when there is another reason that the sperm is rare.
We commit OPU ICSI in cooperation with Utrecht University.
Picture: Our first ICSI foal, he is 3-years old now.
Contact
Do you have any questions about our breeding program, or the breeding methods we use?
Feel free to contact us.